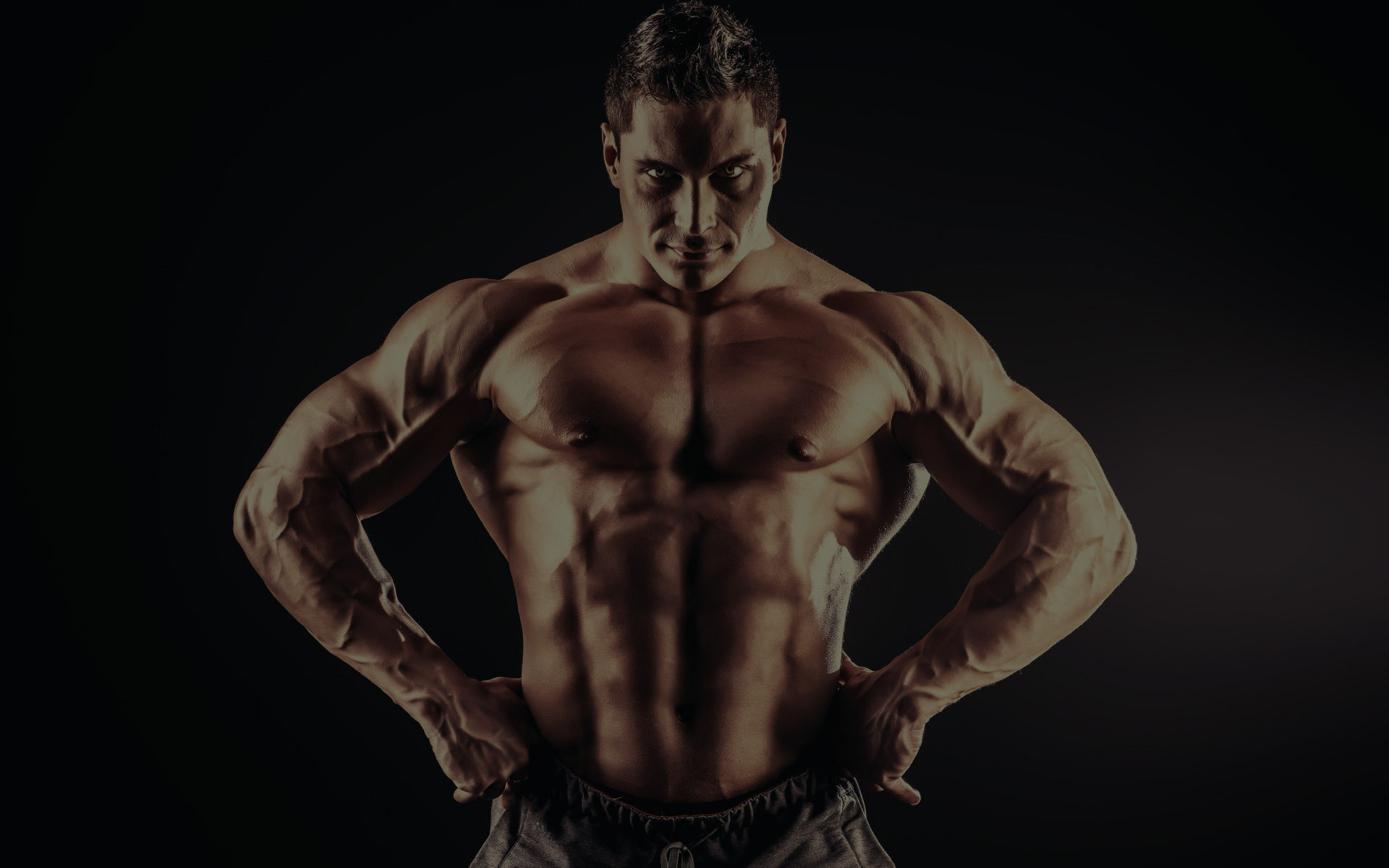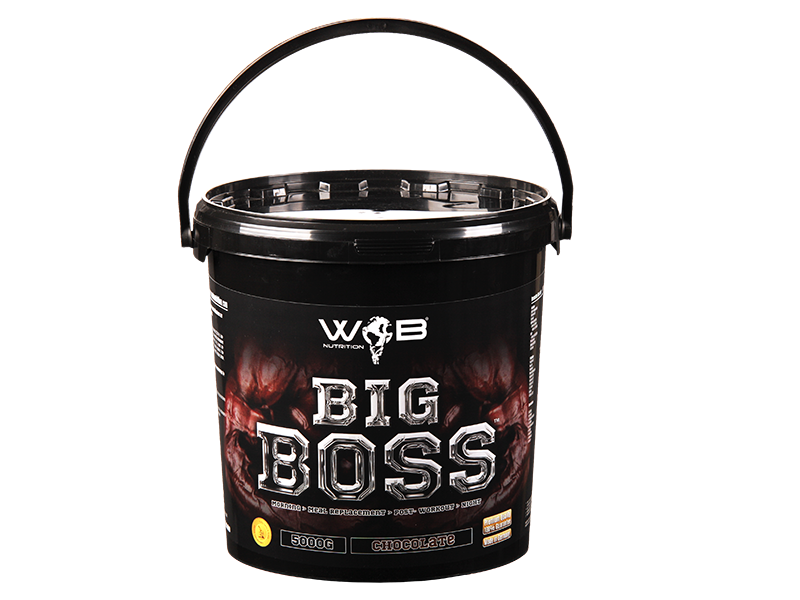 BIG BOSS GAINER
Supplement
BIG BOSS GAINER
Carbohydrate-protein concentrate with many vitamins and amino acids to increase weight.
A weight gainer which is ideal for the muscle-mass phase. Due to the complex carbohydrates that protein is transported faster into the muscles. The Glycogen storage is refilled, resulting in an increase in the muscle cell. A combination with our creatine products enhances this process further.
Maltodextrin (42.3%), whey protein concentrate (25.0%), fructose (13.8%), isomaltulose (13.8%), flavor, oat flour (1.5%), thickener guar gum, vanilla bean powder (0.07%), vitamin C, niacin, vitamin e, pantothenic acid, vitamin B6, vitamin B2, vitamin B1, folic acid, biotin, vitamin B12.
| Analysis | pro 100g | pro Portion 30 g + 200 ml water |
| --- | --- | --- |
| physiological value | 1700 kJ/406 kcal | 510 kJ/122 kcal |
| Whey | 21,9 g | 6,6 g |
| Carbohydrates | 72,0 g | 21,6 g |
| of which sugars | 31,2 g | 9,4 g |
| of which lactose | 3,4 g | 1,0 g |
| Fat | 2,1 g | 0,6 g |
| of which saturated fatty acids | 1,4 g | 0,4 g |
| Dietary fiber | 0,9 g | 0,3 g |
| Sodium | 0,079 g | 0,024 g |
| Vitamins | pro 100g | %RDA* | pro Port. 30 g + 200 ml Wasser | %RDA* |
| --- | --- | --- | --- | --- |
| Vitamin C | 240 mg | 300 | 72,0 mg | 90 |
| Niacin | 48,0 mg | 300 | 14,4 mg | 90 |
| Vitamin E | 36,0 mg | 300 | 10,8 mg | 90 |
| Pantothenic Acid | 18,0 mg | 300 | 5,40 mg | 90 |
| Vitamin B6 | 4,2 mg | 300 | 1,26 mg | 90 |
| Vitamin B2 | 4,2 mg | 300 | 1,26 mg | 90 |
| Vitamin B1 | 3,3 mg | 300 | 1,26 mg | 90 |
| Folic Acid | 600 µg | 300 | 180 µg | 90 |
| Biotin | 150 µg | 300 | 150 µg | 90 |
| Vitamin B12 | 10,6 µg | 300 | 3,18 µg | 90 |
| Amino acid | pro 100g Whey |
| --- | --- |
| L-Alanine | 4,87 g |
| L-Lysin 2 | 8,77 g |
| L-Arginine 1 | 2,46 g |
| L-Methionin 2 | 2,07 g |
| L-aspartic acid | 10,70 g |
| L-Phenylalanin 2 | 3,08 g |
| L-Cysteine 1 | 2,25 g |
| L-Proline | 5,85 g |
| L-glutamic acid | 16,78 g |
| L-Serine | 5,31 g |
| L-Glycine | 1,84 g |
| L-Threonin2 | 6,90 g |
| L-Histidine 1 | 1,89 g |
| L-Tryptophan2 | 1,71 g |
| L-Isoleucine 2 | 6,37 g |
| L-Tyrosin 1 | 3,07 g |
| L-Leucine 2 | 10,15 g |
| L-Valin 2 | 5,94 g |